Athletic Training Services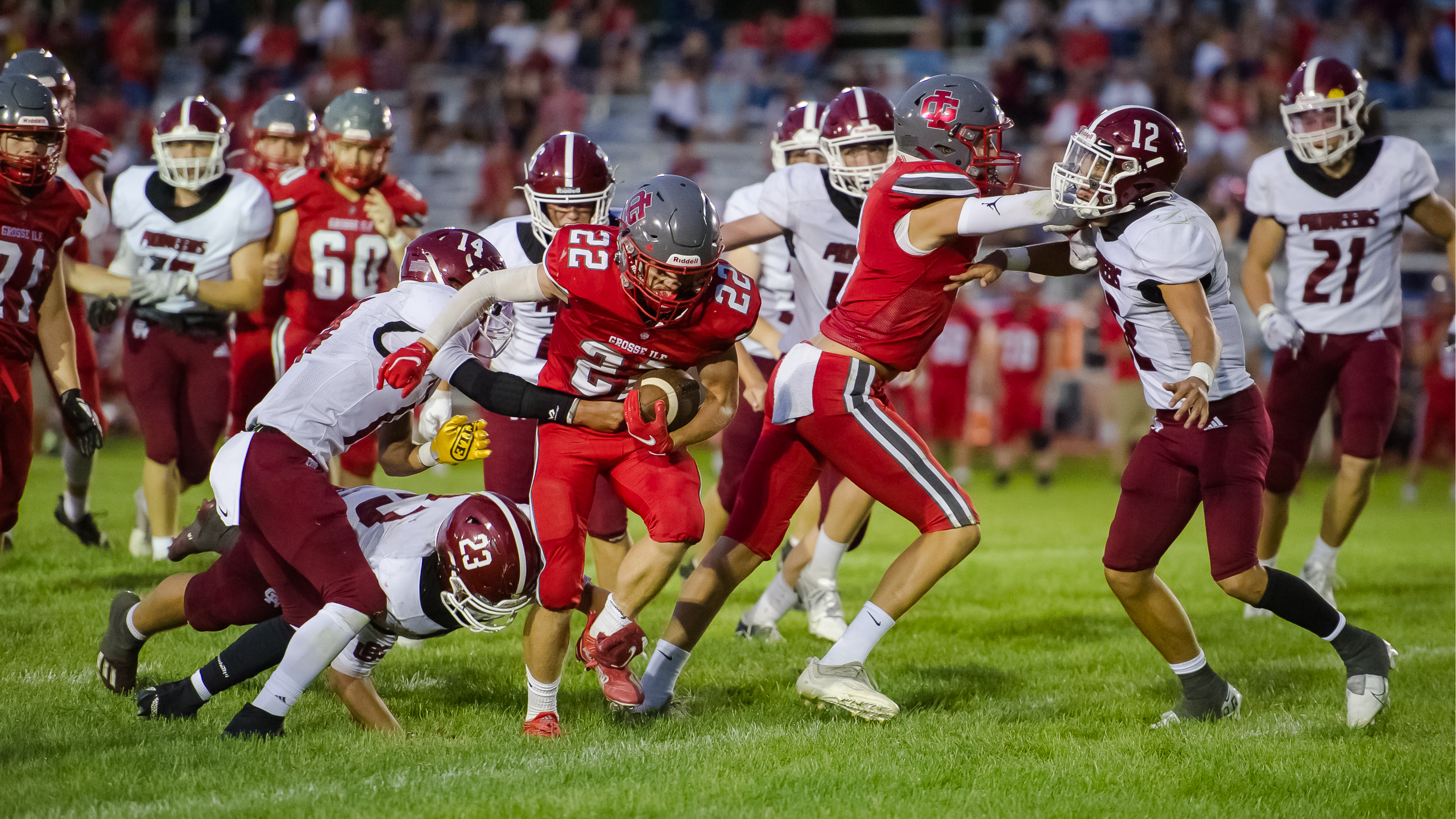 Athletic Training at Grosse Ile High and Middle School
The Grosse Ile Township Schools contracts all of its athletic training services through Corewell Health. Ally Drewyour, AT, is our current Athletic Trainer. Ally attended the Athletic Training Program at GIHS and is a graduate of Eastern Michigan University. She has a BS and a Masters in Athletic Training.
The Athletic Trainer is on duty starting in August when practices begin for the fall season until the conclusion of the spring sports season in June. The training room is open Monday-Friday from 2:30 until the conclusion of the last practice or game. This schedule is modified during school holidays and vacations.
The Athletic Trainer's job responsibilities include:
• Prevention of injury: checking for safe playing environment, proper equipment fitting, proper training and conditioning.
• Recognize, evaluate and give immediate care of injuries.
• Rehabilitation and reconditioning of athletes by using: weights, bike, treadmill, active strengthening exercises and proper stretching techniques.
• Health care administration: injury documentation and communication between athletes, coaches, parents and athletic director, pre-participation physical exam paper work, and offer referrals for moderate to severe injuries.
• MHSAA Concussion Program
• MHSAA Wrestling Weight Monitoring Program
Corewell Health athletic trainers are board certified by the NATABOC and are an integral member of the athletic team; whether in a preventative role, being first on the scene to manage an injury, following surgery to return an athlete to his/her sport as quickly and safely as possible, or the day-to-day practice coverage---you have probably seen our athletic trainer in action. The Corewell outreach program provides access to an allied health professional recognized by the American Medical Association in eight high schools and one community college for daily practice and game coverage.
Injury & Illness—Grosse Ile Township Schools has a professional athletic trainer available to treat our athletes. The trainer is here to help the athletes when needed, and perform as a member of the athletic staff. All injuries should be reported immediately to the coach and trainer. The trainer will evaluate and treat minor injuries and refer more serious ones to the athlete's doctor or to the sports medicine doctors available through the training service. Athletes returning to competition or practice must be cleared by the trainer for minor injuries and by a doctor for serious injuries (in writing, with a copy to the trainer). Any athlete who sees a doctor for treatment of any injury or illness must obtain written clearance to resume participation (pg 27 of Athletic Handbook)
What should I do if I think I have had Concussion?
What should I do if I think my athlete may have had a concussion?